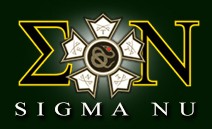 Robinson Investment Company, Inc. handles the bookkeeping for the Gamma Kappa Chapter of the Sigma Nu Fraternity at the University of Colorado, Boulder.  Established in 1902, Sigma Nu is the oldest fraternity at the University of Colorado. The chapter has initiated over 2,000 members, including band leader Glenn Miller, astronaut Vance Brand, and many other influential men.  Sigma Nu on the Boulder campus prides itself on the long tradition of "excelling with honor."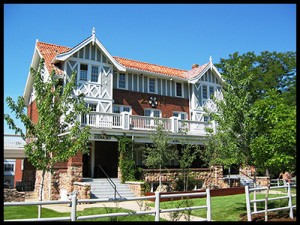 Sigma Nu in Boulder has recently been rated the best fraternity house in the west coast region by COED Media Group.  The historic property is also the largest fraternity compound in the country, occupying more than an entire block just a five-minute walk from the CU campus.  Nationally, the Sigma Nu Fraternity was founded in 1869 at Virginia Military Institute in Lexington, Virginia. Sigma Nu currently has 172 active chapters and colonies on college campuses throughout the United States and Canada, and has initiated over 230,000 members since its founding.
Rent/due payment options for current Sigma Nu Buffs:
Pay by check: payable to Sigma Nu and mail to either:

– Robinson Investment Company 1140 Hwy 287 Suite 400-290  Broomfield, CO  80020

– Sunnyside Property Management 1450 28th St, Boulder, CO 80303
Have a maintenance problem to report? Contact the property management company, Sunnyside Property Management at 303-442-7773.  Robinson Investment Company, Inc. only handles the bookkeeping.  Contact us if you have a question about your monthly statement.