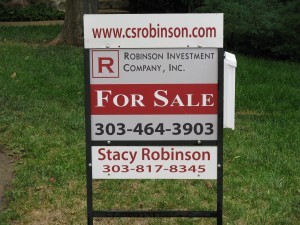 Robinson Investment Company is a full service Real Estate brokerage company serving both buyers and sellers.  We focus on 2 areas of Real Estate sales: residential and income property real estate, particularly between Boulder and Denver.
Cory and Stacy Robinson have experience brokering all types of Real Estate from downtown lofts to suburban condos and single family homes, even large rural country estates and multi-family income properties.
Cory Robinson is the licensed Employing Broker for Robinson Investment Company and Stacy Robinson is the licensed Broker Associate.